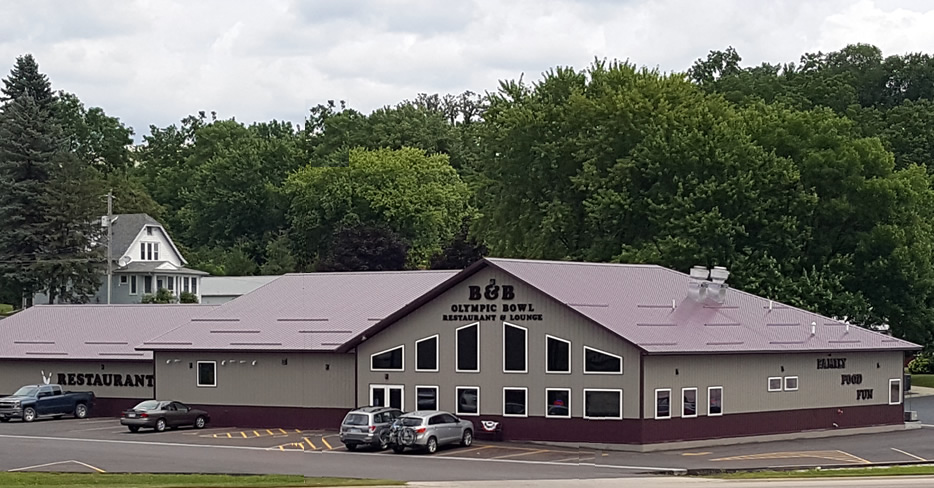 Updated Hours 6am-9pm. Call us at 507-765-2522
Bar will be normal hours and bowling is available.

Check our Facebook posts for daily specials.
All DELIVERY To-go orders will need to be paid over the phone.
No fee for delivery, no minimum amount needed for orders. Delivery for Preston& Fountain.
Thank you everyone for supporting us in as many ways as you could as I know this was a challenge for you as well as us. I can not wait to see everyone again. You have been missed. Rest assured we are taking extra sanitizing measure to keep everyone safe as possible so please come in as you feel comfortable
---
Monday-Friday
6:00am to 11:00am – Breakfast
11:00am to 9:00pm – Lunch/Supper
Bar Close: 1:00am
Saturday
6:00am to 12 Noon – Breakfast
11:00am to 9:00pm – Lunch/Supper
Bar Close: 1:00am
Sunday
6:00am to 12 Noon – Breakfast
11:00am to 8:00pm – Lunch/Supper
Bar Close: 11:30pm
---
We are planning on July 25th (Saturday instead of Sunday) having our
"PAY IT FORWARD" benefit breakfast like we normally would at the fair.
However, due to the COVID-19, and the fair being canceled, we would like to have it OUTSIDE in front of our other building in the parking lot and still asking to try to maintain social distance as much as we can. We will have tables to sit at or carryout containers for your convenience if you prefer to take it home.
This year we have decided Tara Hershberger to be our recipient as she and her family have been a Fillmore county and Fountain resident for at least 12 years. She has 3 children and married to Levi Hershberger. Every year Levi, Tara and family have donated an abundance to every SINGLE "Pay it forward breakfast" that we have had and now it's time we help them. Late February Tara was diagnosed with stage 3 Lobular Carcinoma ( breast cancer). Surgery for a double mastectomy was scheduled and then COVID happened how scary to know you have this at stage 3 and then have to wait. Then as soon as she was able to have surgery, she had to brave up and go it alone as they would not let Levi go in with her. I think they have been through enough and we as a community can safely pull together to support such a wonderful, giving family.
Volunteers and donations greatly appreciated. Serving time will be 8-11 a.m. Please contact Shelly at 507-251-7590 or at the alley 507-765-2522 for any questions or concerns. Please share and pass the word as we want to raise as much money as we can for this family that has generously helped the ones before them. Thank you. Shelly
---
---
NOW OPEN!
We are very excited to see everyone!!!!
Any questions please call our same phone number!! 507-765-2522 ask for Shelly.
The Preston Community and the Hanson family suffered a devastating loss January 1, 2016 due to a fire at B&B Bowl in Preston. The building and contents were a total loss. The B&B had been a cornerstone of Preston for many years. A place to have breakfast after church. Bowl in a league. Play Bingo on Thursday night. Shake dice and drink coffee in the morning. Visit with friends after work. We are looking forward to having this again!
Thank you